A look at Anime club!
The Anime Club which is run by Mr. Corman is on Thursdays from 3:10 to 4:00 and is held in room B120 is a club for people that just want to hang out and watch anime after school.
Right now the Anime club is currently watching "Bungo Stray Dogs" and when they are finished with this anime they will decide what anime they want to watch next.
"Bungo Stray dogs is about a character named Atsushi Nakajima who can turn into a tiger, but the show is mainly about supernatural beings. 
If you have nothing to do and you just want to hang out with friends after school and watch anime then the anime club is for you. 
"I would recommend anime club If you like Japanese or if you like anime." said Mason Stone (11)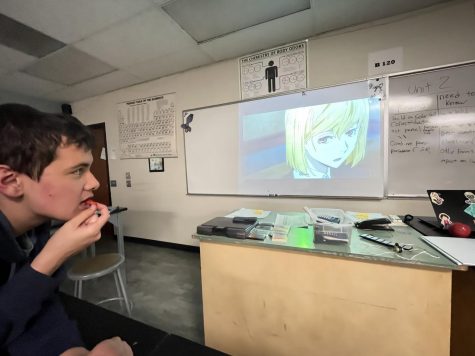 "I like the Anime club, You can socialize with other people who have the same interest as you."  said Mason Stone (11)