Winter Dance and Spirit Week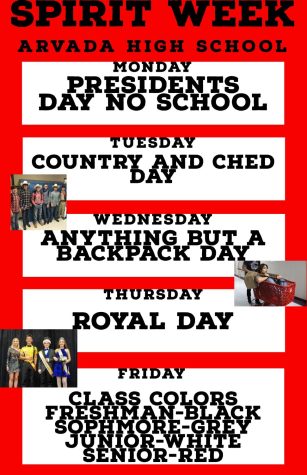 The Winter Dance will take place next Friday, Feb. 25. The theme is Winter Fairy Tale. The dance will be from 7:00 p.m. to 10:00 p.m. in the big gym. They will be selling tickets during lunch starting Tuesday, Feb. 22. The tickets will be $10 in advance and $15 at the door.
"We chose Winter Fairy Tale as the theme of the dance because we wanted students to feel special, and get them excited and feeling inspired in these hard times," student body president Xochitl Martinez said.
Something attendees can expect at the dance is another photo booth but so that students can get their pictures immediately after they are taken.
Spirit week is also next week starting Tuesday.
Tuesday its Country and Ched day
Wednesday is Anything but a Backpack day
Thursday is Royal Day
Friday is class colors. Freshman wear black, Sophomores wear grey, Juniors where white and Seniors wear red.
There will also be a Pep rally on Friday during Bulldog time.