What your clothing says about?
Tipo de vestimenta
La ropa es algo que identifica mucho en la manera que nos vestimos.  También nos enseña que es parte de la tradición y la cultura. Nos enseña que también en la manera de vestir es algo que podemos ver los gustos de las personas.
Where do you buy your clothes and why?
¨I usually buy my clothes from Old Navy since they sell more formal clothes. I work in an office with deacons and priests so I am limited to the type of clothes I wear, I am a secretary so my clothing is very neutral colors like black for instance.¨
What does your clothes say about you?
¨I am a remodeler so most of my clothes are bought from thrift stores. They are second hand clothes and very convenient for me. I don't spend a crazy amount of money on clothes that would get ruined within a week. My clothes is full of paint,cracking etc. this makes people assume i'm a carpenter or construction worker which in fact there right.¨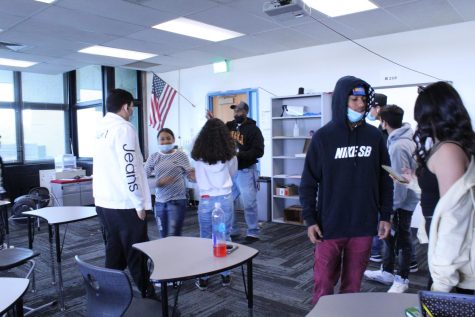 Esta foto enseña la manera diferente en que las personas se visten. Es un poco diferente la manera en que todos nos vestimos pero enseña y dice quienes somos. 
  Como entreviste a estas dos personas comprendí que la manera que se visten y donde compran su ropa tiene mucho que ver en la manera que otra gente infiere en ellos. Aunque estas dos personas no fueron estudiantes todavía me hizo comprender las vestimentas que los demás usan.