Arvada Gets New Scoreboard Dedicated To Mike Vaughn
Arvada High School dedicated a new scoreboard and Track and Football field on April 7th, 2023, in honor of the school's former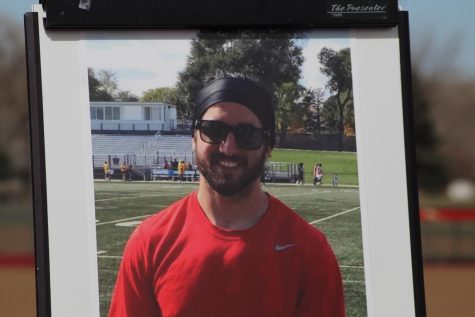 track and field and football coach, who sadly passed away in August of 2021. Mike Vaughn was a Former graduate of Arvada High School, he also played football for Arvada and wore the number 17, Mike graduated from Arvada in 2007. He taught over at Arvada West shortly after he graduated.
Taylor Mikes brother, Ike Mikes son, and Noelle Mikes daughter, all gave speeches at the scoreboard presentation. The first person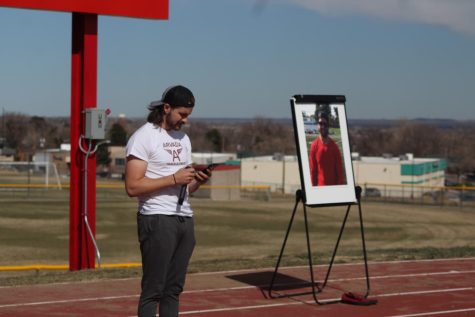 to speak was his brother, who stated, "He taught me no mercy, Mike was a relentless fighter when things called for it." The last time Mike spoke to one of his former students, Josh, got a quote from Mike: "I'm no gold standard, if any good comes from me, God is who the glory goes to." Additionally, he wanted to draw attention to Mike's sense of humor. A few days before he passed away, Mike declared, "If the good lord does not take me tonight, I want to die by Jim's Burger Haven triple meat and cheese, because you can laugh in the face of death when you are in the right relationship with your creator."
The person who spoke next was his daughter Noelle. She began by claiming that her dad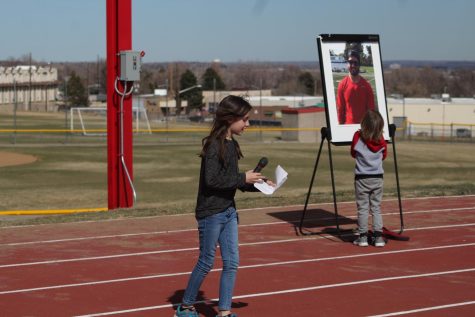 was "the best dad in history." She said, "He was not afraid of death for which he knew he would live on forever." His daughter concluded by saying, "Let's not think of him and be sad, but be happy because he is in a better place now, walking and running again." When given the opportunity to speak, his son Ike responded, "Daddy was a good daddy." Ike then handed his mother the microphone; she hesitated before finally replying, "That is correct."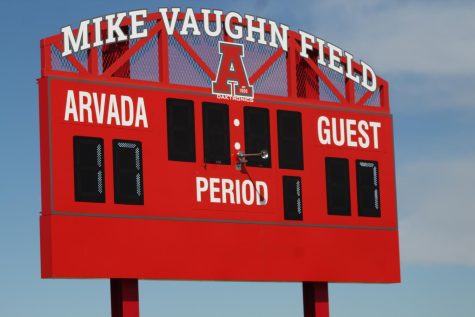 Everyone who wanted to speak had their chance, and then there was a moment of silence for Mike. Following the moment of silence, three horns sounded to signify Mike Vaughn's completion. Everyone looked to the scoreboard after the moment of silence, where the home score read "17," representing the number he wore for Arvada, and the guest score read "7," representing the year he graduated from Arvada.
Arvada's girls' soccer team was the first to play on the brand-new Mike Vaughn Field when the
new scoreboard was made available, as a bonus, Junior, Emma Ngewasi's six goals helped Arvada defeat Aurora West 8-0.
Last but not least, here is a remark from Mike's brother Taylor: "What he taught me is that, pain and suffering can be redeemed and, in regards to Mike being my coach, when it is time to ball, ball out every second of every play because you don't get that play back." Following that, he added, "So when you look at this scoreboard, I want you to think about how you can make your life count."