Little Shop of Horrors Announced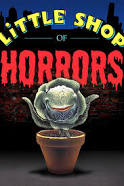 Little Shop of Horrors
"Little Shop of Horrors" has been announced as the spring musical, under the direction of theater teacher Steven Mathis and choir director John Miller. Woodworking teacher John Howes will be supervising and helping to build the set.
"'Little Shop of Horrors' is about a young man who works in a plant shop that is losing customers," Mathis said. "He invents this new kind of plant that helps the plant shop start getting customers. But this plant needs blood to survive.".
Of course families and students will be able to enjoy this work in the auditorium from March 13 to 16. Although it is a comedy, the directors recommend the show for ages 13 and up.  
"It's a funny show to make happen, but it's also pretty dark when you think about it," Mathis said.